About Mintek
Mintek is South Africa's national mineral research organisation and it is one of the world's leading technology organisations specialising in mineral processing, extractive metallurgy and related areas. Working closely with industry and other R&D institutions, Mintek provides service testwork, process development and optimisation, consulting and innovative products to clients worldwide.
Mintek is an autonomous statutory organisation which reports to the Minister of Mineral Resources. About 30 per cent of the annual budget of R390 million is funded by the State Science Vote, with the balance provided by contract R&D, sales of products and services, technology licensing agreements, and joint-venture private sector companies.
With a proud history extending as far back as 1934, MINTEK has become a leading provider of minerals processing and metallurgical engineering products and services to industries world-wide.
Our commitment to innovation and our world-class research and development expertise is supported by a physical infrastructure of modern laboratories, pilot plants and workshops. We believe it is our extensive intellectual capital – engineers, scientists and technologists, all of the highest calibre – that forms the most valuable part of our proposition to our customers.
Our extensive range of products and services and our continuing attention to your unique needs, will provide you with proven solutions and capabilities that have a positive impact on your current or future business.
Our mandate is to serve the national interest through research, development and technology transfer, to promote mineral technology and to foster the establishment and expansion of industries in the field of minerals and products derived therefrom.
Our Vision: To be a global leader in mineral and metallurgical innovation.
Our Mission: To serve our stakeholders by adding value to mineral resources through technology, industrial growth and human development in a sustainable manner.
Our Objectives:
Develop efficient mineral processing technologies and sustainable value added products and services
Second economy interventions
Human and organisational development
Good governance
Winning Spirit:

Top Performing Public Sector Award category at the 15th National Business Awards in 2017.
Top Empowered Company: Public Service Award recipient at 17th Annual Top Empowerment Awards in 2018.
Choice of Medical Aids (limited to 4 possible medical aids)
Generous leave provisions
A focus of staff development, Mintek truly believes in developing our staff – (…% of our staff are currently funded by Mintek)
Formal Mentoring Programme
What Our People Say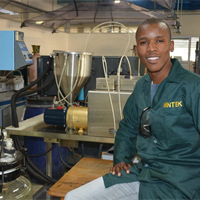 Kabo Matshetshe
Pre-Doctoral Professional Development Research Fellow
"Boundaries between Mintek divisions remind me of the poem called Mending Wall. I believe that Mintek on its diversified fields of research needs to be unified, and that can be done through having internal Mintek conferences. "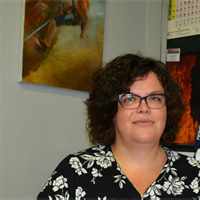 Dr Joalet Steenkamp
Principal Engineer in Pyrometallurgy Division
"Being able to participate in conferences and working with young people, watching them grow and develop their careers in Pyrometallurgy, a field I am passionate about."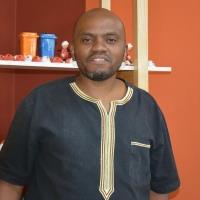 Dr Ndabenhle Sosibo
Head: Technology Group, Small-scale Mining and Beneficiation Division
"What I enjoy most about working for Mintek is working with young people who still need coaching in technical areas and career paths. I am always happy to offer assistance in these areas.
"